Commercial Disabled Access Lifts from Southern Lifts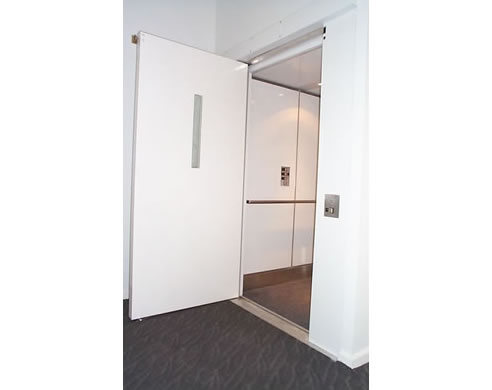 The Mariner 16 is designed for commercial applications where a lift is required for disabled access for multiple level, limited headroom and/or shallow pit.
Short lead times are available due to the lift being manufactured in Australia.
Built to comply with the requirements of the Australian Standards 1735 part 16, the Mariner 16 can travel up to 6.8 metres, runs under automatic control and is BCA E3.6 Compliant The Mariner 16 is perfect for schools factories, churches, clubs, sporting grounds and government buildings.
Specifications:
Manufactured in: Australia by an Australian owned family company
Standard Compliant: AS1735 part 16 & BCA E3.6 Compliant Application: Commercial
Installation: Internal or external Crane in or dismantle
Drive System: Dual Oil Hydraulic Cylinders one each side of the lift car with chain over operation. 1:2 Ratio.
Supply voltage: 240 volt 16 amp
Travels: up to 6.8 metres 3 level
Lift Speed: Rated speed .150m per second
Lifting Capacity: 350kg (2 people including 1 in a wheel chair)
The lift complete with it own tower can be fitted to an owner supplied shaft. No load bearing walls are required. Cladding is to be in compliance with the lift code.
Lift Tower: Built as a free standing self supporting unit, the tower comes complete with doors, door frames, flashing, electrical wiring and hydraulic cylinders.
Pit Depth: 80mm

Car Size: 1100mm wide x 1400mm deep & 2000mm high with a clear door opening of 900mm

Car Configuration: Single entry Dual entry - through car

Car Fitout: For durability the lift car is lined in white colourbond and trimmed with extruded aluminium.
Other options are available:
The car floor can either be fitted with grey indoor/outdoor carpet or left bare.
Standard features include:

Dual control inside the lift car
Braille & Tactile
EM Phone
Stainless steel handrail
Two recessed down lights
Light curtain across the door entrance
Door hold open device.
Fitted with swing action doors the Mariner can be supplied with a variety of door styles.