Curved Stair Lift from Southern Lifts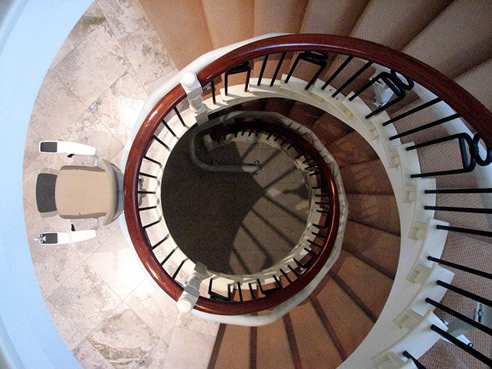 Flow Curved Lift
Southern Lifts proudly supplies ThyssenKrupp stair lifts for curved stair applications.
The revolutionary Flow Stairlift is a customised solution for suitable for every staircase. Straight, curves, intermediate landings or spirals, ThyssenKrupp has a solution for every type of staircase.
Because of its special design, the stairlift can be installed on the inside of your staircase, leaving the staircase clear for family members and friends to pass.
ThyssenKrupp stairlifts available from Southern Lifts are not only safe and reliable, but also simple to operate.
Move house? Never! With ThyssenKrupp stairlift you can simply stay in your own home. Contact Southern Lifts for more information.