Dumbwaiters from Southern Lifts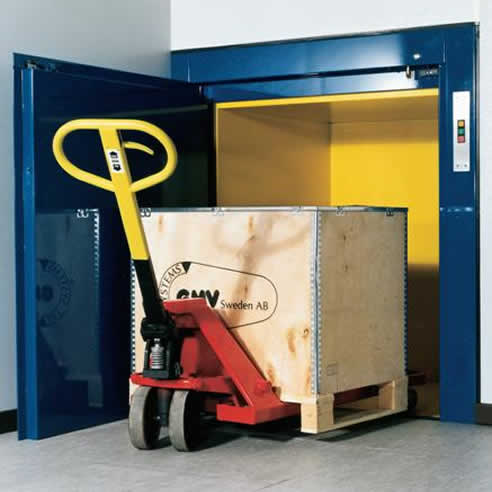 Southern Lifts supplies a range of premium quality, German designed and manufactured dumbwaiters for use in restaurants, hotels, hospitals and private homes.
We have dumbwaiters for differing applications;
Bi-parting doors serving at bench height for hand held goods. These service lifts are popular for residential and restaurant use.
Bi-parting doors at floor level for bulky or heavy goods which need to be transferred by trolley.
Hinged doors at floor level where a deep pit is not available.
Dumbwaiter cars with two or more compartments for shared application use.
All Southern Lifts dumbwaiters come with their own self supporting steel structure, reducing building costs and installation times.
Lift car sizes can be adjusted to suit space available, or the specific job requirement if necessary. Car and door finishes are powder coat, galvanized steel or stainless steel. Carrying capacity is 50 - 300Kg.