Southern Lifts flexible lift sizing and wide selection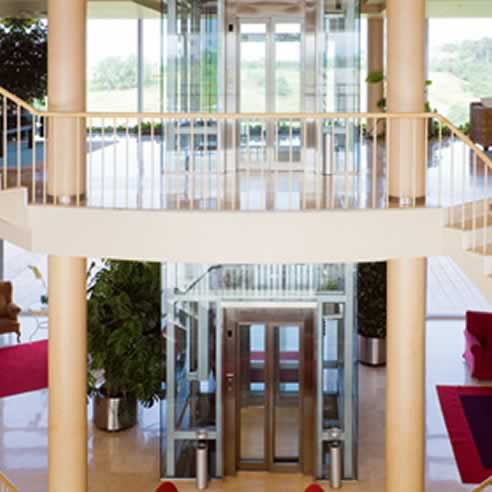 Southern Lifts can provide a wide range of lifts in varying sizes to suit your requirements. Whether this is for residential or commercial applications we can help with our wide range listed below.
Passenger Lifts
Gearless Machine room less lifts. Overhead traction lifts, or machine room below traction lifts. Hydraulic.
Goods/Passenger lifts
Machine room less lifts from 50Kg up to 3 tons. Overhead traction lifts.
Hydraulic lifts
Direct and indirect acting passenger and goods lifts as well as vehicle lifts.
Special Lifts
Panoramic Lifts. Reduced and difficult existing shaft sizes. Inclined lifts. All lift components such as car and counterweight slings are epoxy coated.