Altamira Control System from Southern Lifts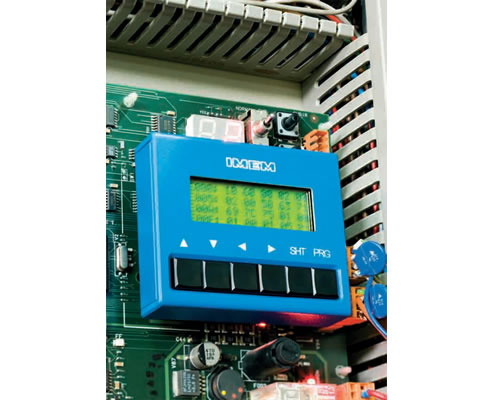 The ALTAMIRA control system is an excellent energy-saver. This is based on it's low energy consuming microprocessor technology, which multilevel electronics results in smaller printed circuits and a smaller control panel. It requires minimal wiring, thanks to its smart peripheral components using CAN bus networking.
As an optional extra, the ALTAMIRA system can incorporate a system which saves energy by automatically switching off lift car lighting when a car is unoccupied.
The ALTAMIRA system features many parameters configurable to each customer's particular needs and requirements, flash EEPROM programming software with downloadable updating and programming and is available in English, Spanish, French and German. Its RS-485 communication protocols include protocols automatically switchable via an authorised terminal. Lift status in real time can be accessed from the programming console or from a networked computer.
The ALTAMIRA system incorporates many advanced safety features: an automatic emergency lighting system, a battery-operated emergency power supply, an acoustic emergency alarm, an automatically-activated emergency intercom connection between the lift car roof, lift shaft and control cabinet, and hands-free emergency communication between the lift car and rescue teams.
The ALTAMIRA system offers floor position and error message displays, real-time clocks, display messages programmable for each landing and a lift door lock retiring cam system. Each component enjoys dedicated plug-in connectors.