Western Red Cedar Joinery Timber from Timbeck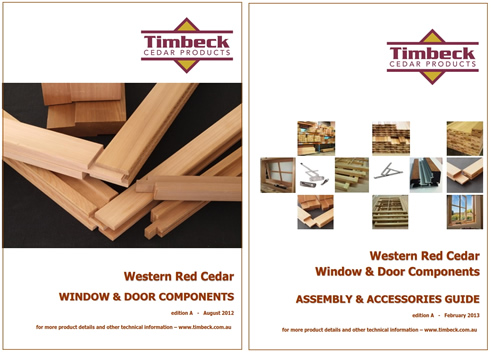 Western Red Cedar Joinery Timber Windows & Doors now more accessible than ever.

Over half a century ago when traditional timber windows & doors lost favour to aluminium, a lot of the inherent character that they offered was lost also. In the years that followed, design trends have seen the re-emergence of traditional timber joinery from time to time, and these trends have lasted for varying periods of time. Despite the vagaries of fashions and styles, two aspects of timber windows & doors have remained constantly entrenched:
Timber joinery is best suited to some designs irrespective of current trends.
Western red cedar provides one of the most suitable materials to fulfil those needs.
While supply of timber joinery has largely been fully completed units OR through custom manufactured joinery, Timbeck has just added a new dimension to the supply options. Building on a track record in component manufacture to the shutter & blind industries, Timbeck has expanded this base to now include cedar window & door components. The product range is extensive comprising some 295 standard formats and opening configurations all of which are detailed in the Component Catalogue. Further information is offered through the separate Assembly and Accessory Guide. Product distribution channels will ensure ready access and traditional joinery manufacturers will have added cost efficient options to offer clients. Building Designers and Specifiers can easily access all of the information through the new dedicated 'Windows & Doors TAB' on the Timbeck home page or through here.


07 3888 7788 - 02 9709 4466
PO Box 1127, Burpengary, QLD, 4505