Timber Cladding Set Lengths from TIMBECK architectural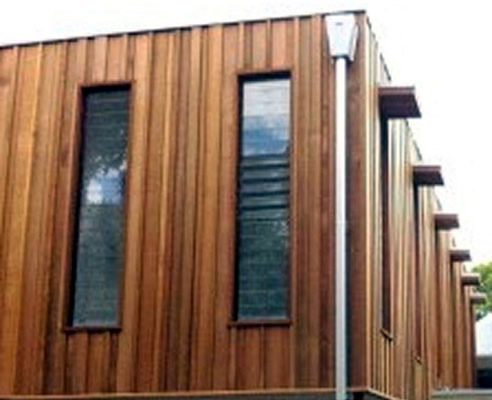 TIMBECK architectural 'NEWS'
To consolidate the benefits of product developments which TIMBECK architectural has introduced over recent months, the company is progressively releasing a series of 'NEWS Flashes'.
These will appear through SpecNet over coming weeks and are aimed at refocusing on the primary attribute of each development and some of the construction segments which have proven to have benefitted from them.
While most of the data has already been released, the NEWS Flashes are refreshers of not only the direct information itself, but highlight also the compound benefit in combining several of the developments together.
Today's NEWS Flash focuses on the N.C.C. & SET LENGTHS. It can be viewed directly through the TIMBECK architectural web site
07 3888 7788 - 02 9709 4466
PO Box 1127, Burpengary, QLD, 4505