Timbeck Builds Product Display at TMA Display Centre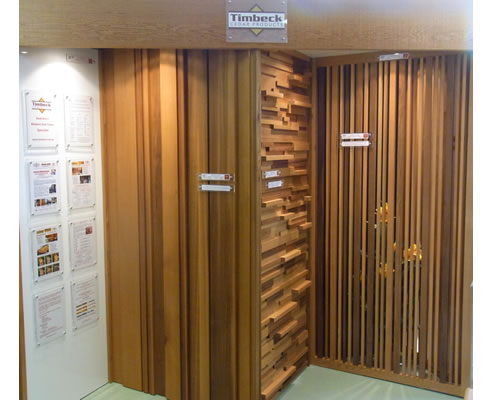 TIMBECK - Australia's Western Red Cedar Specialist has just completed the installation of its new Products Display Stand at the Melbourne T.M.A Building Display Centre.
On show are a representative range of TIMBECK's Western Red Cedar products and also some produced from Tasmanian Oak.
Featured also are two Cedar products from TIMBECK's new Impression Series, both of which are not due for official release until late April.
The company believes this new facility will provide a valuable avenue for additional product information and prove beneficial for both building design professionals and their clients.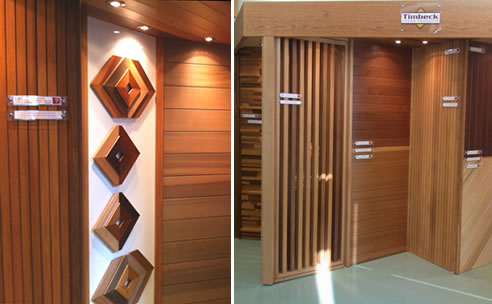 The TMA Display Centre is located at 180 Whitehorse Road Blackburn
opening hours are Monday to Friday 9.00 - 5.00 and Saturday 9.00 - 4.00
info@timbeck.com.au - www.timbeck.com.au
07 3888 7788 - 02 9709 4466
PO Box 1127, Burpengary, QLD, 4505