Timber Wall Facing with Impression Series from Timbeck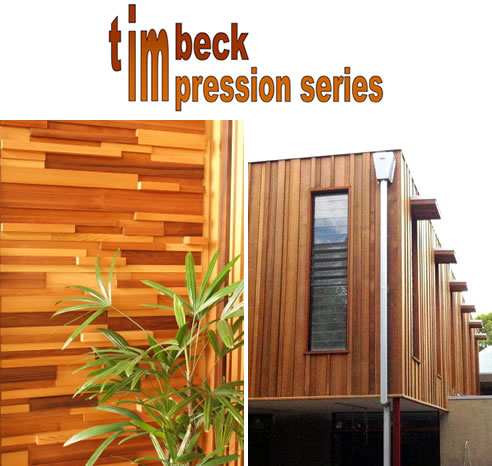 Timbeck adds to Western Red Cedar product range
As part of its ongoing commitment to expand products and services to meet the ever-growing demands of the professional design fraternity, TIMBECK, Australia's Western Red Cedar Specialist is pleased to announce the release of two entirely new products.
Sharing a common home under the Timbeck Impression Series banner, ruggedWALL and sculptureWALL have been added to the range of wall facing options and provide unmatched flexibility for design ideas in both internal AND external applications.

ruggedWALL is designed for internal and weather protected external wall facings and can be installed in either of two formats - RANDOM and LINEAR.

sculptureWALL is designed for external cladding and internal panelling applications.
Both products offer unparalleled design options and are comprehensively detailed on the company's web site.
07 3888 7788 - 02 9709 4466
PO Box 1127, Burpengary, QLD, 4505