Non-Combustible Façade Cladding from Fairview Architectural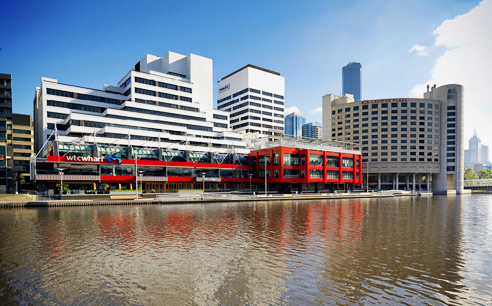 Located in the recently refurbished, and idyllically located, Tower 4 of the World Trade Centre on the banks of the Yarra River, Fairview is proud to announce the launch of their new Melbourne office. Offering a hub to meet with state-wide architects, builders and installers to plan and manage current and future projects, the office is home to Fairview's Victorian based team.
The company's rapid growth and expansion in the area, the increasing popularity of its range of non-combustible and deemed non-combustible façade cladding solutions, resulted in the opening a permanent base for Fairview in Melbourne. The Company also recently recruited a new architectural representative, Melissa Herrmann, who is based in the Melbourne office.
The appointment of new staff, opening of new offices in Sydney - and now Melbourne - as well as the acquisition of new product ranges is testament to the commitment of providing aesthetically pleasing and safe façade products to the construction industry. Fairview has established a reputation as an industry leader within the façade solutions arena with expertise spanning over 30 years in the building and construction industry.