Stainless Steel Shower Drains from Vincent Buda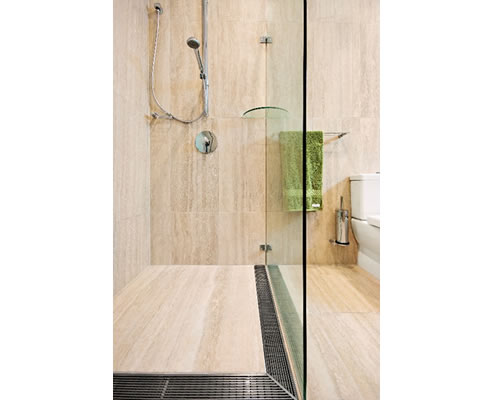 Vincent Buda and Company sell a large range of stylish shower grates and drains for a number of purposes. Crafted from 304 stainless steel, our shower drains are designed for optimum flow efficiency, quality tested by the CSIRO and Watermark certified.
Designed in Australia, Vincent Buda and Company grates and drains come in a range of styles to suit both your budget and style.
Standard units are fully welded and ready to install. They feature a fall line creased into the base which eliminates the need to lay a fall. Available in a range of standard lengths, starting at 600mm going all the way up to 1800mm, with either a centre or end outlet.
Vincent Buda and Company also stock a range of outlet sizes where the outlet can be located anywhere on the drain base. You can choose from a factory welded unit to suit your dimensions or a D-I-Y kit.