Stainless Steel Pool Grates from Vincent Buda & Company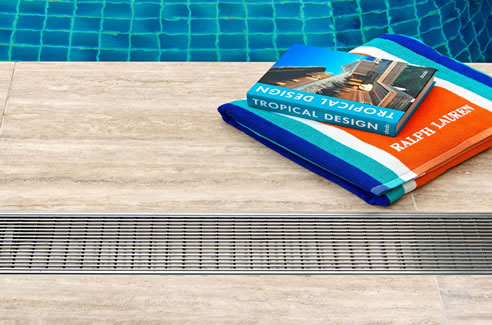 Pool Stainless Steel Grates
Vincent Buda & Company sell a large range of stainless steel external grates and drains. These drains are made from 316 stainless Steel. Our drains are great around pools, balconies and along pathways. They are great for pedestrian traffic.
Available in Custom made or Standard - Supplied in DIY form, we sell the bases and tops together, joiners, end caps and outlets all loose. Available in 85mm wide x 40mm deep. Standard lengths of 900mm and 1800mm.
Available in a choice of 3 styles - Lines Pattern, Brick Pattern and Heelguard.
BUY ONLINE & SAVE