Stainless Steel Floor Drain Grate from Vincent Buda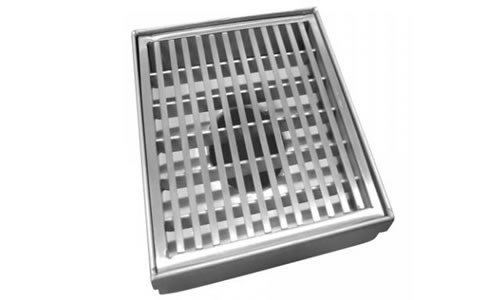 This Heelguard stainless steel grate from Vincent Buda & Company is available for purchase now on the Spec-Net Online Shop with free shipping.
Weighing 1kg in total, this floor drain is made to suit a 100mm pipe and is full stainless steel, top and base - no plastic!
The dimensions are 115 x 115 x 20mm with a 'brushed' steel finish.
Vincent Buda have a wide range of products available on the Spec-Net Online Shop to suit almost any floor drainage need - to view this impressive range, click here »