Square Pattern Drain Grate Available Online from Vincent Buda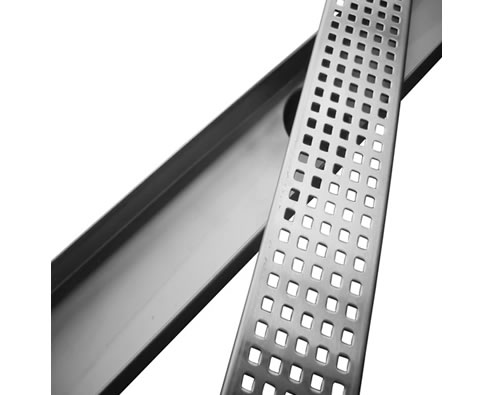 Square Pattern Grate Centre Available now on The Spec-Net Shop.
Full Stainless Steel Shower Grate - 600mm Long x 70mm Wide x 22mm Deep - Square Pattern Shower Grate and Drain with Centre Outlet. Watermark Approved.
Drain Base comes with folds in base to allow water to flow directly to outlet. Outlet is 50.8 OD. Outlet is in the centre of the drain. Grate is our Square Hole Pattern.
Other styles available, check out our other styles. Both grate top and drain base are made from 304 Stainless Steel. Ends and outlets are fully welded.
Price includes Free delivery - Australia Wide.

View Vincent Buda & Company's extensive range of other drain grates available online here.