External Stainless Steel Channels and Grates from Vincent Buda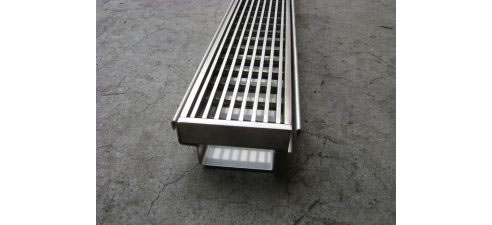 Externally, Buda drains are particularly useful around pools, balconies and along path ways. Typically, the external drains are 40mm deep and both top and base come in 316 stainless steel providing resistance to tea staining.
Drain tops come in a choice of 3 patterns. Heel Guard, Brick & Lines Patterns. Heel Guard & Brick & Lines Pattern are available in 316. Brick and Line pattern grates are made from 1.5mm Stainless Steel.