Exterior Grates and Drains from Vincent Buda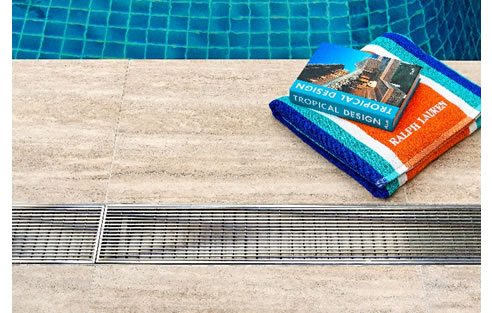 Vincent Buda and Company manufactures and distributes 316 marine grade stainless steel grates and drains for outdoor use. They are engineered to withstand the toughest weather conditions and provide a stylish finish.
Anywhere with pedestrian traffic - balconies, pools and outdoor settings - Vincent Buda and Company have designed drains to provide a sleek and practical finish.
The standard DIY package comes with both the base and the top together - the joiners, end caps and outlets included as loose components.
With a choice of three styles - Lines, Brick and Heelguard - Vincent Buda and Company provide various options to suit both your style and budget.