Environmentally Friendly Bricks and Blocks from Timbercrete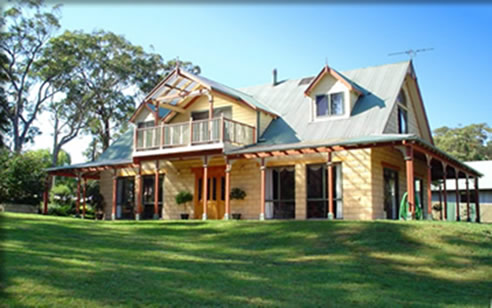 The Story Of Timbercrete Bricks and Blocks

Back in 1994 Peter Collier was simply a family man who wished to devise a way of building a home for his family with almost zero resources. As a successful professional Potter, Ceramic Technician, and Artist, he was familiar with clays and other related materials. With 25 years experience with these materials and in his different areas, he was a man gifted with the ability to think outside the box. He had a dream to create a building material that would provide his need for a family home at an affordable cost, as well as helping others to also achieve this dream. Without the ability to acquire bank assistance, Peter began experimenting with various raw materials with a view to devising a cost effective material to build his house with. He believed it was Divine inspiration when his attention was directed to specific experiments that finally developed a formula blending cellulose, cement, sand and binders with other meterials into a building block with unique qualities. Today, this is known as Timbercrete. Independent laboratories began testing the Timbercrete characteristics in accordance with the Austrlian Building Standards and were surprised at the performance. They compared it with traditional building materials and suggested that Peter apply for a patent to protect the unique nature of the invention. Patent applications were lodged in 28 countries, and many have since been approved. When Timbercrete bricks and blocks appeard on the market, the Colliers were presented with a variety of business propositions from people and organisations wanting to purchase rights to the product for large sums of money however, the Colliers wanted to further develop the product along with do further research and gain proven worth in the marketplace. They decided to offer the opportunity to individuals through a franchise, thus multiplying the opportunity and allowing customers to deal with a local representative who can provide personal service and advice. The objectives were:
To offer a business opportunity to suitable applicants who shared our environmental and social values.
To provide cost effective environmentally friendly and uniquely attractive building products to 1st and 3rd world countries.
To provide micro-enterprise opportunities and humanitarian aide through a 'self-help' approach rather than just a 'hand-out' approach. Using the vehicle of a franchise, to provide a 'fishing line' not just 'a fish' and a 'leg up' not just a 'hand out'.
To build a network of franchisees providing friendship, support, cooperation, and assistance, encouraging each one to reach their full potential.
Some of the projects in which Timbercrete has been able to be a blessing include:
Building homes for underprivileged families via Habitat for Humanity (Australia)
Training Indigenous Australians and Canadians to manufacture blocks for their own housing needs (Perth, Dubbo, Canada)
Training people from Third World or developing countries to use Timbercrete in micro-enterprises (including India, Africa, South Africa and Fiji)
Providing training for Nationals to build low cost orphanages and schools (Sri Lanka, Argentina, Romania, Pakistan)
Thousands of houses have now been build from the unique Timbercrete formula and after being pleasantly surprised by the discovery of many other positive qualities and attributes of the bricks and blocks, the Colliers have reached a point where they are desiring to on sell the unique Intellectual Property and grant licences to larger corporations throughout the world. This will increase product availability and brand awareness and will also help to achieve the Colliers ongoing goals and values.


03 9752 2989
Unit 4, 23 Kevin Avenue, Ferntree Gully, VIC, 3156