Environmentally Friendly Building Bricks from Timbercrete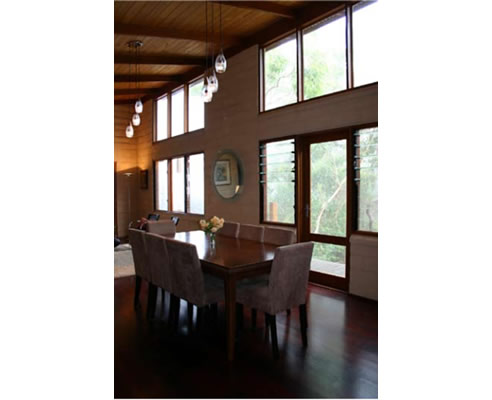 What Are Timbercrete Blocks Made Of?
Timbercrete bricks and blocks are suitable for building your home, business and in your landscaping projects, but what exactly are these versatile, environmentally friendly bricks made with?
Timbercrete blocks are made of a unique blend of cellulose (also known as timber waste), cement, sand, binders and other materials.
With a name like 'Timbercrete' you'd expect that the main ingredient in these blocks is timber, and you would be right. As the name suggests, Timbercrete is made primarily from timber waste. This waste includes sawdust and wood chips. Making these environmentally friendly building blocks has never involved the cutting down of trees specifically for producing them. The company uses the excess sawmill waste from plantation timbers that would often be burnt or used in a form that will cause it to degrade. This then helps the environment as it reduces the amount of greenhouse gases being released into the atmosphere.
Some of the other ingredients used in the Timbercrete building blocks are sand and binders. The sands that are used are blended sands which are always carefully selected to maximise the load bearing capacity of the bricks. These sand types are also chosen to help minimise water ingress. The binders used is a cement binder such as Portland cement and / or other cementitious material. This is used along with a special non-toxic 'deflocculate' and other products that improve density and cement performance. The products used in these bricks as binders also act as a waterproofing agent.
The use of these materials are what makes the bricks and blocks so versatile. Timbercrete is a leader in regard to aesthetic versatility. They offer their clients the opportunity of specifying any colour, texture, size or shape. There is no other brick company that can offer such a great level of versatility. It's almost like a 'Design your own brick, block or panel' building product. The great thing about Timbercrete is that it's not just your simple building brick. There are construction alternatives which include single skin blocks, veneer or double brick and wall panels. The products are available in a wide range of styles and you can design your own if you wish. There are also a great range of landscaping products and pavers available.