Corrosion control with Airepure Australia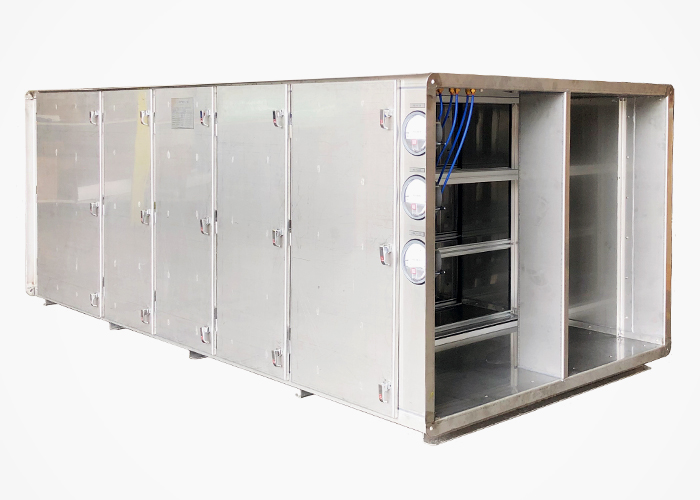 Multi-million dollar computer systems that control industrial manufacturing processes are prone to premature failure in highly corrosive environments. Acid gases attack edge connectors, pin connectors, IC plug-in sockets, wire-wrap connections and other metal components. Corrosion also leads to blocked currents, brittle connection points, overheated electrical systems, slowed production and expensive equipment repairs.
By using Purafil dry-scrubbing media and air filtration systems, you can greatly improve production processes. You can also prevent expenditures for new systems and lost revenue due to repairs and other downtime-related expenses.
Purafil/Airepure customize our systems to fit in virtually any room design, and we offer comprehensive customer services to ensure superior air quality.
Purafil manufacturers a broad line of dry scrubbing equipment for the following industries;
Electronics.
Pharmaceutical.
Semiconductor.
Microelectronics.
Power Generation.
Steel.
Petrochemical.
Pulp & Paper.
Textiles.
Mining.
Industrial Equipment
Purafil's dry scrubbing equipment is grouped into two main classifications: self contained systems and HVAC-integrated systems.
Self-Contained Systems
Purafil's self-contained systems consist of a housing to hold Purafil's media, as well as a blower section to move the air through the system. These systems allow for easy retrofits, the use of standard air handlers, easy service and simplified air balancing. The HVAC system is totally separate from a self-contained system.
HVAC-Integrated Systems
Those systems not designed to be self-contained, are integrated into the overall HVAC system. Purafil's HVAC-integrated systems typically require there be mechanical or machine rooms in which they can be placed. Unless redundancy is designed into the original system, the air purification system will only operate providing the central HVAC is functioning.
Purafil's dry scrubbing systems, both self-contained and HVAC-integrated, are designed to meet the specifications set by our customers. When designing your system, our engineers consider the following factors:
Types and concentrations of contaminants.
Airflow requirements.
Desired media service life.
Space availability.