Decorative Pool Coating with Epotec from Hitchins Technologies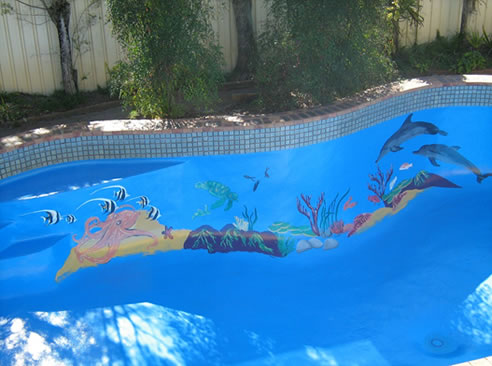 Imaginative and Proven Pool Coating
When creating an imaginative swimming environment, what better than to have some art work too, especially for younger members of the family.
This DIY pool owner used Epotec to resurface his pool recently and for creating the underwater artwork. Epotec can be mixed into a range of colours and applied just like oil paint, from a pallet. Your result is only limited by your imagination.
The images below give an idea of what can be achieved.
Epotec is the economical coating for pools of all shapes and sizes.
Epotec is available from Hitchins Technologies and is specially formulated to be suitable for water immersion 24/7. It produces a thick coating which is seamless, hard wearing and decorative.
Being seamless there is no rough areas to attract algae and detract from the visual appeal. Such a surface means it's easy to keep clean. This saves the pool operators and owners' money, year in year out.
Epotec chemically bonds to concrete making it very durable. It withstands wear and tear and has a life of 10 - 14 years in domestic pools, 5 - 10 years in commercial ones.
Epotec is usually applied in 2 coats, by roller and/or brush to correctly prepared clean sound surfaces. A warranty up to 5 years is available.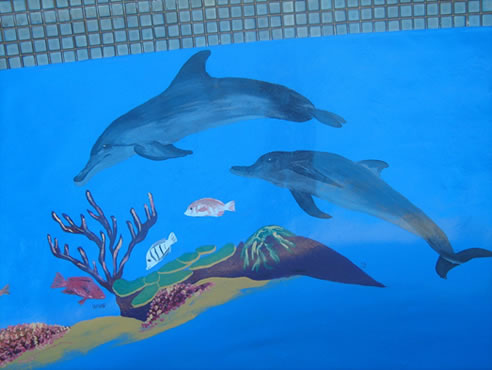 Dolphins at play