Stone Fireplace Essentials from DecoR Stone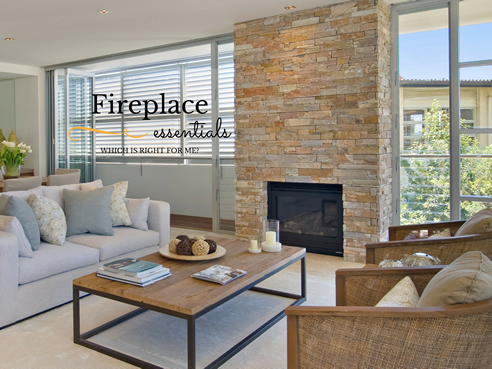 The type of fireplace you choose will most likely reflect your lifestyle and personal tastes.
A ledge stone fireplace can represent that country lifestyle due to the nature of the rustic look. The ledge stone is quite chunky in texture and has that random non-uniform appearance. Ledge stone is best suited outdoors, or applied to a medium-to large area due to the bold statement ledge stone can make. Click here to view Ledge Stone
If you are more suited towards a modern lifestyle or like that 'beachy' themed living, then stacked stone would complement that space. Unlike Ledge Stone, Stacked Stone appears more orderly and in uniform due to the consistently thin panels. Stacked Stone works best for smaller areas, otherwise can be used on larger areas when applied outdoors. Click here to view Stacked Stone
Architects love bringing the outdoors in and utilising spaces to their full potential. In regards to fireplaces this translates to installing a glass divider when a stone fireplace is installed to the back of an outdoor setting. This creates a beautiful indoor fireplace, while also creating a lovely outdoor stone feature wall.
Click here to read our blog on stone fireplaces and all the things you'll need to know.