Stone Water Features with DecoR Stone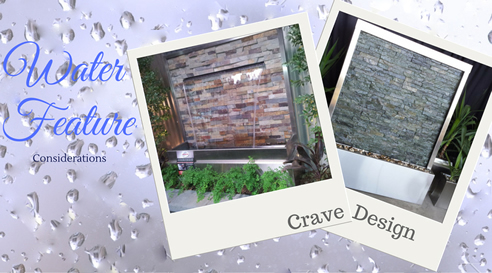 So you're taking control of your clients project and are looking to add that wow factor to their outdoor/ patio area, a water feature is perfect for that. It can bring tranquillity, create a focal point, and master a feature wall. With so many variations on the type of water feature to choose for your client, you are able to truly customize it to suit the design of their home and lifestyle.
Being architecturally focused, we understand that the design element is crucial. However the functionality of it will influence the practicality of it for the client in years to come. This means you'll be wanting a water feature which ticks all boxes: innovatively designed, flawless functionality, and eco-friendly.
There are many factors which can influence the functionality of a water feature, so before looking into design options, it's important to address these early on so you're aware of them.
We have summarised a blog on the things you need to know when deciding on a stone water feature, so have a quick skim read over it to make sure you're prepared: http://www.decorstone.com.au/stone-water-feature-considerations/