Restore Marblesheen Pools with EPOTEC from Hitchins Technologies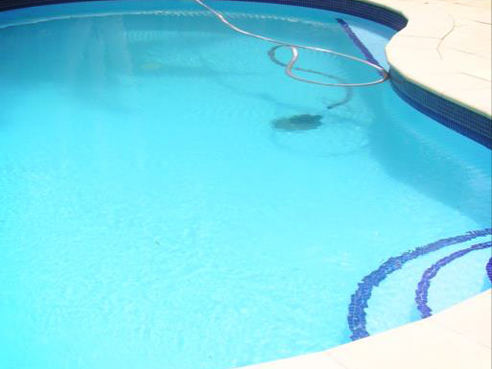 Many pools in Australia are finished with Marblesheen (Marblelite), especially those constructed in the 1970's to 1990's. Over the years and depending on the quality of installation, pool water chemical balance, and general wear and tear, it will slowly degrade. Older pools often become hard to keep clean, with algae attacks common and loose particles of Marblesheen getting stuck in filters.

Marblesheen can be upgraded with EPOTEC to provide a new long lasting, easy clean finish - so long as some careful checking is done first. There are hundreds of such pools successfully rejuvenated with EPOTEC, over the last 20 plus years. With badly degraded Marblesheen and hydrostatic water pressure issues, care is needed to provide a stable surface for upgrading. In these cases it is best to seek the advice of pool resurfacing professionals and the EPOTEC team.