Manifold Laboratory Fume Exhaust Systems from Airepure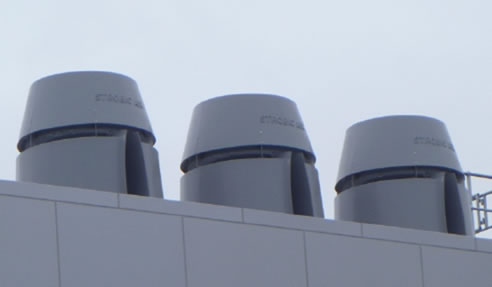 Anyone working within a laboratory environment will know the critical importance of a correctly designed and safely operated fume exhaust system. Typical components of a fume exhaust system include fume cupboards, airflow valves and ductwork, exhaust fans and rooftop vents. Potentially harmful gases and particulates are drawn out of the room, diluted with fresh makeup air and expelled into the atmosphere through exhausts situated on top of the roof.
AS/NZS 2243.8:2014 provides the requirements for fume cupboards relating to their safety and performance. It also comes with recommendations and procedures for their selection, installation, testing and use.
A safe and efficient fume exhaust system depends on the following design parameters:
Smooth entry of air into the fume cupboard
Effective containment and scavenging of fumes in the cupboard itself
Location and adequate quantities of make-up air
Integrity of materials used in construction of the fume exhaust and cabinet
Controls and valving of the fume exhaust system
The cleaning system, i.e. acid scrubbers
Compliant manner, and location of fume dispersal into the atmosphere
The revision AS/NZS 2243.8:2014 comprised several significant changes relevant to the design, manufacture, installation and maintenance of fume cupboard exhaust systems. The necessity for a "Risk Assessment" was added to the standard (it was already part of other, companion standards) and tests that determine the performance of fume cupboards, were clarified to ensure indoor and outdoor air quality.