Natural Zinc Finishes from Fairview Architectural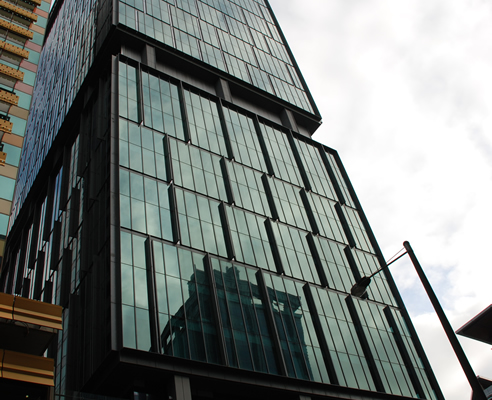 Why architects are returning to natural Zinc finishes
Recently, Fairview have noticed a return to natural zinc finishes.
The benefits of using zinc finishes are many, including its resistance to weather conditions, with the ability to form a natural patina protecting it from rust and corrosion. A quality that provides a natural, constantly developing finish.
Other benefits are that zinc cladding is likely to last for several decades and is also completely recyclable. This means that it can be re-used, which makes it effective and environmentally friendly. Fairview's Vitrabond ZN is a natural Zinc composite panel that features a front skin by elZinc of Spain. This finish is known for its elegant shade of grey and with the elZinc there is the option of Slate, Graphite and Rainbow finishes, which opens up new horizons for architectural design and creativity.
The Rainbow finishes features a variety of reds, golds, greens and blues which play with light and the environment. The textured aspect of the pre-weathered zinc shows through the colour, just as the grain in wood is visible through its coat of varnish. Thus, the zinc retains its true character.