EPOTEC for Aged Municipal Pool Recoating from Hitchins Technologies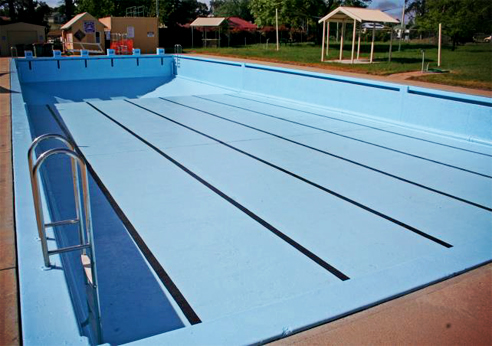 The community of Crookwell (near Goulburn in NSW) have an aged, but well used 33 metre pool. The existing pool coating was way past its use by date and the pool had numerous cracks and eroded concrete. Fortunately, the council decided to have it upgraded and have EPOTEC applied to bring it back to an as new condition. EPOTEC in colour Bondi, was applied over the repaired surface which was sealed first with EPOTEC WB epoxy sealer. Ken Watson was the contractor and bought many years of pool renovation experience to this demanding project. It can now be considered an important, long lasting and well used asset for the local community.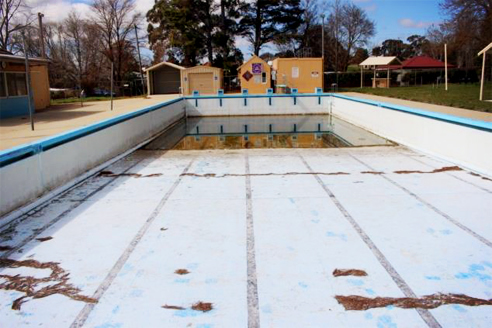 EPOTEC, the proven Hi Build Epoxy Pool (and Spa) Coating is available for your pool. Be it Fibreglass, Marblesheen, Pebblecrete or Concrete. EPOTEC will give it a new lease of life. A life that's long lasting, economic and attractive. We work with you, DIY, with your painter or an Approved Applicator for a great finish, every time. Warranty available. See our website for helpful information and more images of EPOTEC in action at www.poolpaint.com.au.