Solar Controller Lite from Atlite Skylights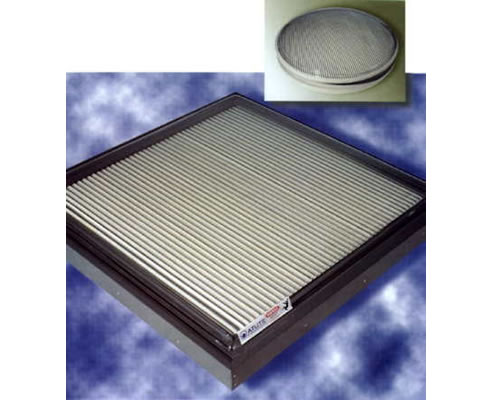 The Summer heat-beater that maximises Winter sunlight penetration
The matt-white louvred skylight minimises sunlight penetration in summer and maximises sunlight penetration in winter.
Can eliminate direct solar radiation all year round if necessary.
Can reduce direct solar radiation to 24% or 29% of its unimpeded value.
Will always admit about 42% of visible light from a uniform overcast sky. Reducing light by 60% reduces the eye's capability by a negligible 6%.

Solar-Controller-Lite is suitable for installation in steel deck (various profiles), tile, or slate roofs. Installation details available on request.