Long Lasting Swimming Pool Coatings from Hitchins Technologies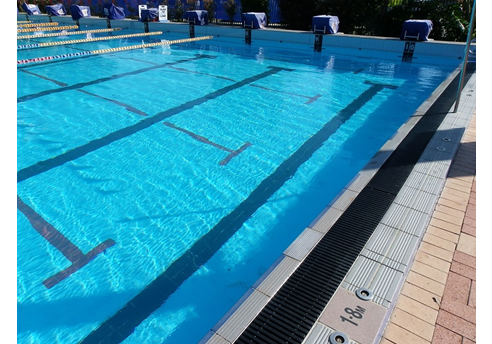 Proven Pool Coating
Just how long lasting is Epotec hi build epoxy pool coating?
Here is the proof from several well used commercial pools, which have had Epotec protection for up to 9 years. Camden Olympic 5 years, Picton Olympic and Warragamba 25 M both 7 years, Liverpool Olympic 8 years and Engadine Boystown 25 M, 9 years.
All pools recently inspected and there is now only some wear showing on the steps of the Liverpool and Boystown pools. The remaining 99.9% of the surface is still in great condition, as are the whole of the other pools surfaces.
Epotec is the economical coating for pools of all shapes and sizes.
Epotec is available from Hitchins Technologies and is specially formulated to be suitable for water immersion 24/7. It produces a thick coating which is seamless, hard wearing and decorative.
Being seamless there is no rough areas to attract algae and detract from the visual appeal. Such a surface means it's easy to keep clean. This saves the pool operators and owners' money, year in year out.