Tongue and groove flooring by Wood Floor Solutions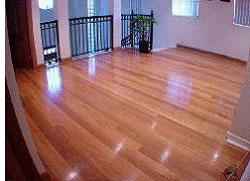 The original, and some would say, the best timber flooring. Even though solid tongue & groove hardwood timber flooring has been used since the 19th Century as a structural flooring material, its unique and varied appearance ensures its looks are timeless and will always have a place in both modern and traditional interior design.
Creams Blackbutt, Mixed Whites, Satin Ash, Stringybark, Tallowwood, Tasmanian Oak.
Browns Brushbox, Grey Box, Grey Gum, Grey Ironbark, Spotted Gum, Turpentine.
Reds Blue Gum, Jarrah, Karri, Mixed Reds, Red Ironbark, Red Ironbox, Rose Gum.
Length Random from 0.9 to 5.7 metres.
Finished Size 60mm x 21mm (Sports Floor), 60mm, 80mm & 130mm x 19mm.
07 3808 6277
PO Box 619, Kyogle, NSW, 2474