Aluminium Composite Panel Passes Full-Scale Facade Test from Fairview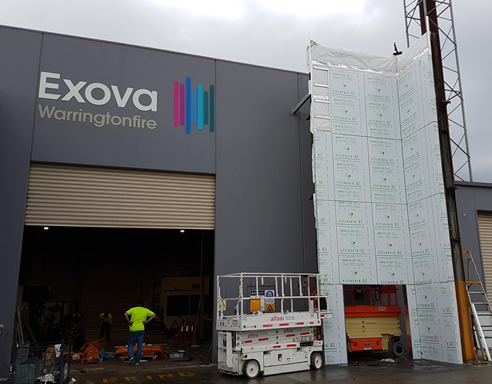 Vitracore G2 passes official full-scale facade test
Fairview Architectural is pleased to announce that Vitracore G2 - its Deemed-to-Satisfy non-combustible cladding panel - has successfully met the requirements of BS8414 and BRE 135, the current, globally recognised standard for full-scale cladding facade tests.
Testing was conducted by one of the world's leading independent authorities, Exova Warringtonfire, at their purpose-built facility in Dandenong, Victoria.
Furthermore, testing showed that Vitracore G2 met all but one criteria of the proposed AS5113 EW classification, including the various temperature criteria for flame spread. As expected for many varied and popular facade materials, the debris criteria for AS5113 was not met.
Many expert fire engineers, testers, insurers and other ACM suppliers insist that the falling debris clause of the proposed AS5113 should be removed as many cladding materials - aluminium, concrete, glass and ceramics - could also fail to meet this impractical criteria. Australia's leading fire safety engineering expert Jonathan Barnett attended to witness and report on the test.