VPS Air Barrier Membrane from GCP Applied Technologies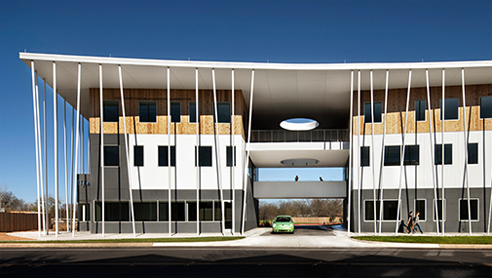 In order to create a durable and sustainable development,
LifeWorks used a GCP solution.
LifeWorks is a non-profit organisation dedicated to building strong and resilient families. Providing counselling, housing, education/workforce services and youth development, the organisation's important mission and growth required a new branch to serve as a home and foundation for its programmes and services in Austin, Texas.
The three-story, 33,600 square foot (3,121m²) building is designed to reflect the organisation's mission and the spirit of the local community. Designed by Miró Rivera Architects, the building transforms what could have been a typical institutional-looking office building into an animated, welcoming and very functional design.
LifeWorks received a 5-star sustainability rating from the Austin Energy Green Building programme for its innovation and sustainable design, achieving 79.6% less energy use compared to a baseline case study.