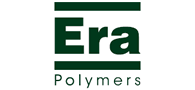 Company Profile
Era Polymers is an Australian owned and operated Company specialising in the field of Polyurethane Chemistry. The company was started in April 1986 ,in a home office,by George and Tina Papamanuel. Since those humble beginnings it has grown to become the largest Polyurethane Systems House in Australia.

It prides itself on its enviable reputation for outstanding product quality ,and customer service. Quality products and service, which are exported to more than 60 countries around the world. Era is a broadly based Polyurethane Systems House.

It operates SIX divisions:
• Elastomers
•Foams
•Coatings
•Machinery
•Trading
•Toll Manufacturing

The company has two "State of The Art" manufacturing facilities, in the Sydney suburb of St. Marys, as well as an Administration ,and R&D Centre in Banksmeadow, NSW. Sales offices include, Brisbane, Melbourne, Adelaide as well as Singapore. Stocking points, are located in all the capital cities of Australia, as well as Malaysia, Shanghai, Dubai, Belgium , Canada and the USA. Additionally, customers worldwide, are serviced by our extensive worldwide wide distributor network.

Era Polymers Pty Ltd
02 9666 3788
Banksmeadow, NSW, 2019
* If you would like to update the text on your profile page, please contact Spec-Net.