Urethane Coatings from Era Polymers

A New Look for Urethane Coatings
For those of you who don't know Urethane Coatings we've been manufacturing high quality specialist floor coatings since 1979.
In February at the Sydney, Flooring & Finishes Show we launched new packing for our floor coating range to reflect the increased focus on the Urethane Coatings brand.
Urethane Coatings offer a wide range of products suitable for a variety of flooring including timber, parquetry, cork, particle board & concrete.
If you didn't make it to the show and would like to download a copy of our New Product Brochure or would like more information on our product range please visit: www.urethanecoatings.com.au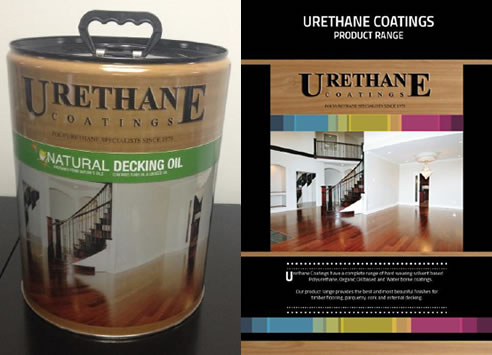 The Urethane Coatings Range includes the following systems, together with a comprehensive range of ancillary products for your flooring needs.
Polyurethane in Gloss, Semi Gloss, Satin & Matt:
- Monothane
- Duothane
Organic Oil
- Modified Gloss, Satin & Matt
- Tungseal
- Natural Decking Oil
- Timberclean

Water Soluble
- Puraseal
- Purathane (Gloss, Satin & Matt)
- Purathane Two Pack (Gloss, Satin & Matt)
- Puramax
- Purashine (Gloss & Satin)
- Purastrip
For more information please contact Mark Webb, our National Coatings Manager who will be happy to assist you with your coating enquiries.