Cold Castable Polyurethanes for Concrete Moulding by Era Polymers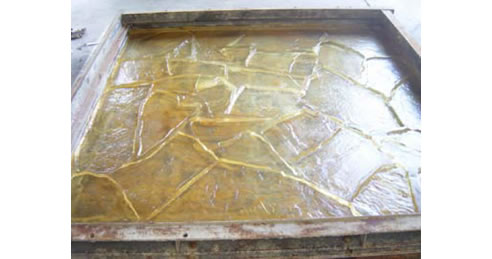 The Eracast RT Range
COLD CASTABLE POLYURETHANES
Ideal for Concrete Moulding
A relative newcomer to Era Polymers cold castable polyurethanes are the Eracast RT range of products.
The Eracast RT range offer:
Medium performance polyurethanes
Processing at both room and elevated temperatures
An Ideal range for outdoor use
Outstanding toughness
Products free from MOCA
High elongation
Products free from flammable Solvents
Good resistance to crazing & cracking
Good flexibility
Convenient mix ratios
Good abrasion resistance
Low viscosity which allows for easy processing
Applications include but are not restricted to:
Concrete Moulds
Gaskets
Concrete Stamp Pads
General Moulds
Shock & Sound Dampening Pads
Electrical Insulation
Washers
Even intricate designs with complex shapes are easily achieved using Era Polymers, Eracast RT range of cold castable.
For more information please contact Era Polymers on +61 (0)2 9666 3788 and one of our representatives will be able to assist you.