Ariel Industries Joins the Family | Era Polymers Banksmeadow NSW 2019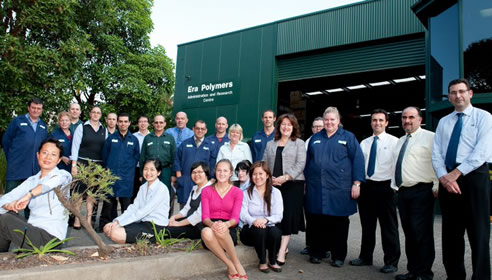 Ariel Industries / Applied Polymers joins the Era Polymers Family

Era Polymers is pleased to announce that as at May 1, 2013 the company has strengthened its presence in the polyurethane systems industry, following the acquisition of the Ariel Industries Pty Ltd business. Ariel Industries has developed an impressive reputation as a developer, manufacturer and supplier of formulated polyurethane systems, tailoring products to meet stringent market requirements. Ariel Industries' success has resulted from a dedicated team of people who will continue to deliver product quality, customer service and technical support to its customers from the company's current location in Melbourne, Australia. The Ariel Industries' product portfolio includes rigid and flexible polyurethane foam systems, as well as specialised polyurethane elastomer systems, which make this company an excellent fit into the Era Polymers family. Era Polymers is a privately owned business which has been manufacturing polyurethane intermediates for 27 years, supplying products to more than 70 countries worldwide. With three state of the art manufacturing sites across Sydney, Auckland and now Melbourne, supported by a team of industrial chemists located at the company's dedicated R&D Centre, ensures that Era Polymers will remain a key supplier to the global market for Polyurethane systems into the future. In addition to rigid and flexible polyurethane foams, Era Polymers has an extensive product portfolio which includes a diverse range of cast elastomer prepolymers, spray polyurethane products, sprayable polyurea, rubber binders, timber floor coatings as well as ancillary products and polyurethane dispensing equipment.