Anti-Skid Surface for Car Parks from Era Polymers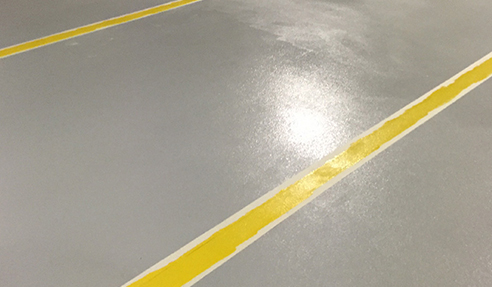 Eracoat 2K Rapid Provides Rapid Response
A busy Police Station operating 24 hours a day, 7 days a week required a high-performance anti-skid surfacing for their car park. Eracoat 2K Rapid provided them with the perfect solution.
The Police Station required an anti-skid surface and line marking for their car park:
To increase the longevity of their car park by protecting the concrete substrate.
To improve the aesthetics of the car park.
To provide an anti-skid surface due to the speed and volume of vehicles using the car park.
Provide clear delineation of car spaces in Safety Yellow.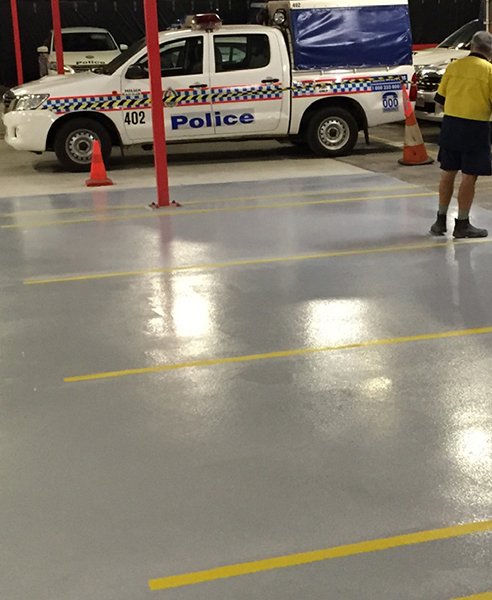 Due to the nature of their operation being 24 hours it was not possible to close the area so they needed a system with a quick turn around and minimum disruption to their operation. Eracoat 2K Rapid was the ideal choice.
The contractors used the following products for the Police Station car park:
Eracoat 2K Rapid - Grey, and Safety Yellow for the line markings.
The whole area was then broadcast with Non-Skid 50, anti-skid particles to achieve the anti-skid finish required.
The car park was fully operational within 2 days.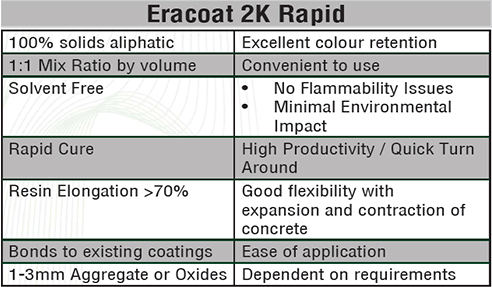 Visit www.erapol.com.au to learn more about anti-skid surface for car parks.