Dimout Blinds from Silent Gliss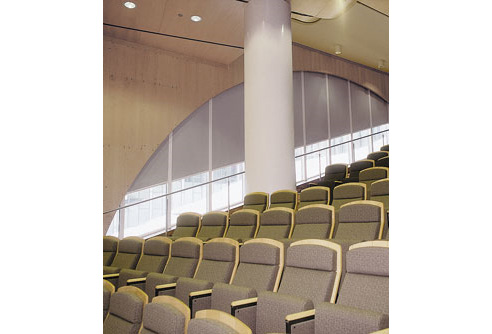 Apart from a heavy lined curtain, dim-out blinds are the most effective way of blocking out daylight. In commercial situations they are primarily used for functional reasons where room darkening is a requirement - conference rooms, audio visual, medical (X-rays etc.), and also for hotel bedrooms.
In domestic situations they are used primarily in bedrooms/childrens rooms where light ingress and light pollution are a problem.