Decorative Curtain Poles from Silent Gliss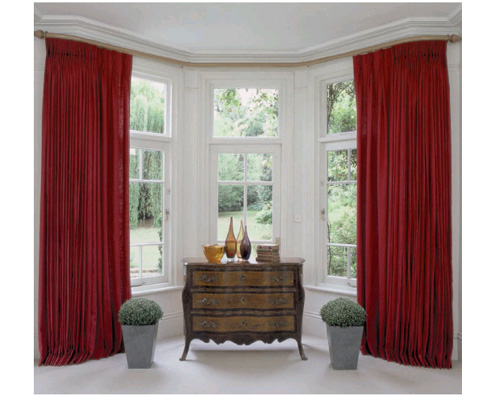 As well as offering new and very individual styling for curtain poles, Metropole brings that Silent Gliss 'extra' - perfect function.
Silent Gliss gliders run in siliconised aluminium channels unhindered by brackets or rings. Moreover the design of the profiles - hand or cord operation - makes them perfect for bay windows and other curved applications.
The Metropole range of curtain poles are functional, beautifully finished and unashamedly sleek in appearance. Available in diameters of 23mm, 30mm, 36mm and 50mm they are finished in a range of metal and wood effects. This range combines excellent functionality with intricate and stunning finial, midial and hold-back designs. The range is available in eight different moods ranging from traditional to contemporary. For more information on the wide range of pole accessories please consult the Metropole brochure from Silent Gliss or visit http://www.silentgliss.com.au/go/News/New+Metropole+an+introduction
The 30mm, 36mm and 50mm poles are compatible with Silent Gliss Wave® Curtain Heading Systems. Metropole is available hand or cord operated, in 23mm, 30mm or 50mm diameter or the ultra modern 36mm Metroflat flat profile.
The curtain pole is only the start! You can design your pole to whatever look you want - contemporary or traditional with a choice of finials, midials, holdbacks and brackets.
Systems
Metropole is actually a functioning curtain track available in 4 different sizes/shapes. The curtain hangs directly on the gliders removing the need for curtain rings. Start by choosing your preferred pole and then select from the wide range of decorative accessories.
Accessories
A wide range of traditional and contemporary decorative finials, midials and holdbacks to complement your curtain pole.
Brackets, bracket covers and endcaps
All brackets and bracket covers and endcaps are coordinated to match the colour of the pole as standard. All endsets for corded systems match the colour of the poles.