Laser Cut Vertical Blinds from Silent Gliss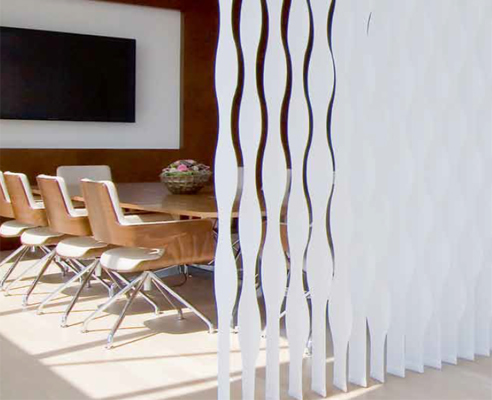 Silent Gliss Vertical Waves are a series of laser cut vertical blinds, that are adjusted to suit modern architecture.
Vertical Waves create a striking interior environment, with unusual lighting and acoustic effects, and make it possible to partition off areas within a room. Three unique designs for our vertical blind systems are available.