Child Safety Blind Device from Silent Gliss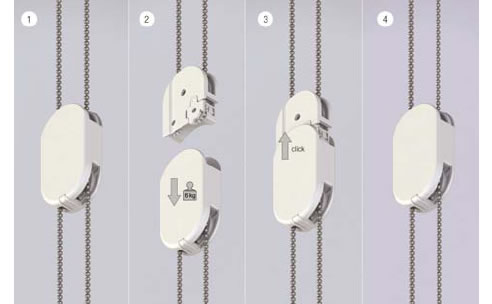 Silent Gliss Child Safety
As our children grow, so does their curiosity with the world around them. Everyday household objects could become hazardous to infants. Chains and cords from curtains or blinds have been identified as a potential danger for small children. That's why Silent Gliss puts safety first and is developing new products reducing the risk of accidents.
Safety First - The Child Safety Device
Whereas chain connectors with click out-function and cord retainers reduce the risk of strangulation to a certain level, the new Silent Gliss child safety device is clearly the most sophisticated. It disconnects the chain should the pulling force exceed 6 kg. One click back and the system is restored after an incident. Each child safety device has been individually and thoroughly tested to make sure that it fulfills its task 100% reliably. This optional new device is available for many best-selling chain operated systems.