Room Divider and Cubicle Tracks from Silent Gliss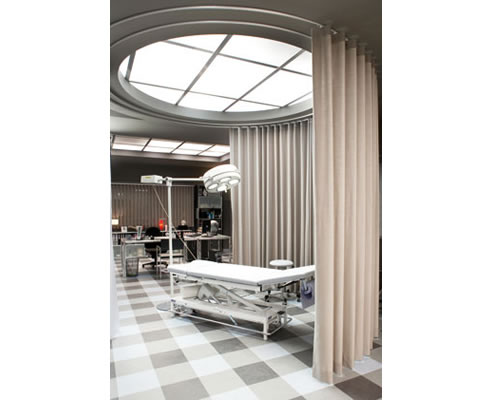 Best known for their use in multi-bed hospital wards these systems have numerous other applications including as shower rails, in surgery and other health separation areas and as industrial separation and overhead tracking.

They can be curved or formatted to virtually any requirement. Fitting can be to the wall or ceiling or both. Stability is designed in, made-to-measure.