Roller Blind Window Solutions from Silent Gliss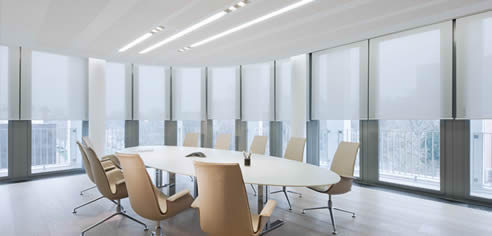 Of all the window treatments available today, Roller Blinds are the easiest to operate.
Their clean lines complement modern architecture and interior design perfectly. They allow maximum shading with minimum window obtrusion.
Attenuate light from translucent to blackout with your fabric choice.
The total reliability of Silent Gliss blinds means you can use them for almost all situations and sizes of installations - domestic or commercial.