Adjustable Clamping Levers Sydney from D & D Barry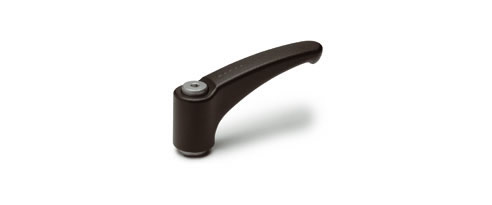 Lever body
Zinc alloy die-cast, epoxy resin coating.
Colour
RAL 2004 orange, RAL 3000 red, RAL 9005 black matte finish.
Clamping element
AISI 303 stainless steel with threaded bore and toothed element for coupling to the lever body, stainless steel retaining screw and return spring.
Features & Applications
Particularly suitable when the lever turning angle is limited owing to lack of space.
AISI 303 stainless steel, thanks to its high resistance to corrosion, allows the application of these adjustable handles on machines and equipment in those sectors where laws or particular hygienic, climatic and environmental factors make it mandatory to use corrosion resistant materials.