Locking Pins with Magnetic Force from D&D Barry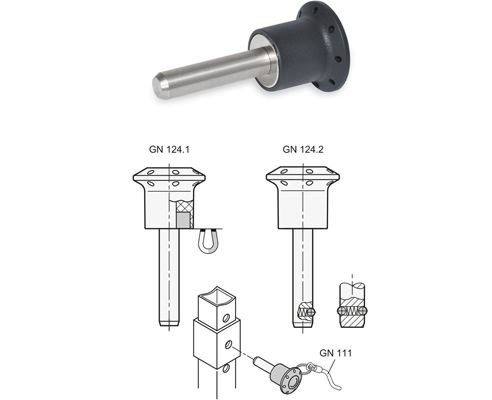 Elesa+Ganter improves its locking pins and gets completely rid of a mechanical retainer - a strong magnet elegantly takes care of the necessary axial hold.
Locking pins are some of the most universal and frequently used standard parts. They are used across all technical applications. But not all locking pins are the same: the generic term stands for an enormous variety of products today, which is clearly reflected in the Elesa+Ganter portfolio as well. There are 10 different variants with different materials and strengths, different types of button and finally a different type of axial hold.