Star, Hand, and Soft Three-arm Knobs from D&D Barry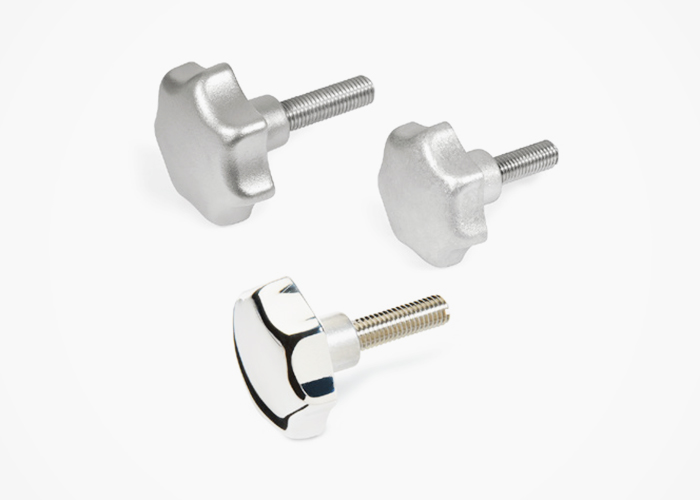 D&D Barry are proud to announce the release of these new star knobs, hand knobs, and three-arm knobs from Elesa+Ganter.
Elesa+Ganter have recently introduced to the market new star knobs and hand knobs in stainless-steel (A4). GN 6336 star knobs and GN 6335 hand knobs both feature a convex surface, ideal for resisting the build-up of dirt and promoting ease of cleaning. Thanks to their durable stainless-steel make-up, these knobs are excellent for hygienic and corrosive environments alike. Additionally, both the star knob and hand knob range by Elesa+Ganter from D&D Barry are available in female thread plus threaded stud.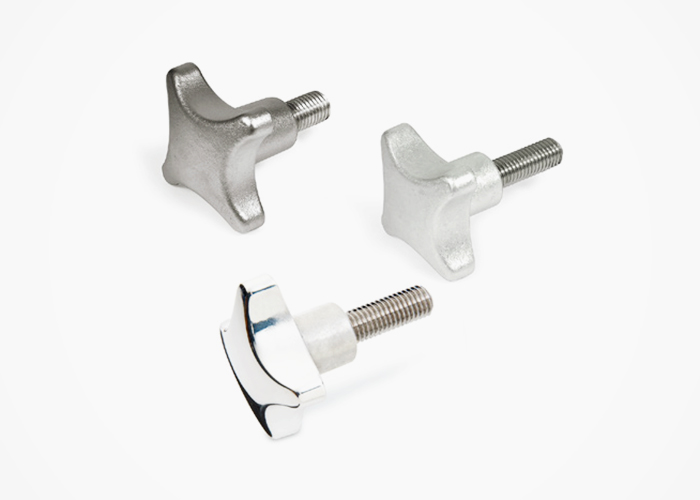 D&D Barry also proudly stocks Elasa+Ganter's new soft three-arm knobs. The VB.839's feature a thermoplastic elastomer coating for an exceptionally comfortable and secure grip. Even in the presence of moisture or grease, your operator will appreciate these three-arm knobs. They are purpose-designed for prolonged use, feature vibration absorption capabilities, plus are able to be custom-capped to complement your machinery.
For more information regarding Elesa+Ganter star knobs, hand knobs, and soft three-arm knobs from D&D Barry, visit www.ddbarry.com.au.