GN306 Clamp Lever with Pad from D&D Barry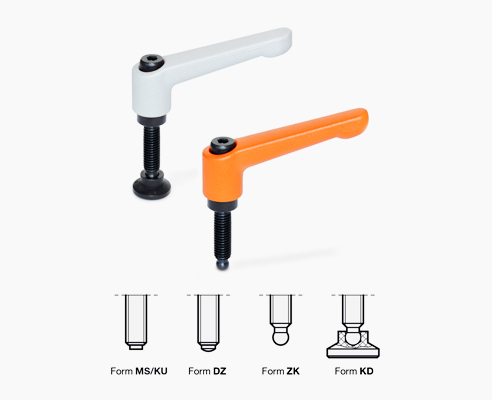 Practically indispensable: adjustable hand levers with levers that can be disengaged and rotated freely, are now also available with special tipped threaded studs for specific applications.
Adjustable hand levers made of zinc die cast, plastic or even stainless steel, are known for their diverse variations and many lever choices. Elesa+Ganter's GN 300 and related series are available in countless options. Adjustable hand levers generally offer one significant advantage in comparison to their traditional counterparts, the fixed clamping lever: they can be disengaged once tightened and the lever can be swiveled to its optimal position.