CLEAN Handles and Knobs - Elesa+Ganter from D&D Barry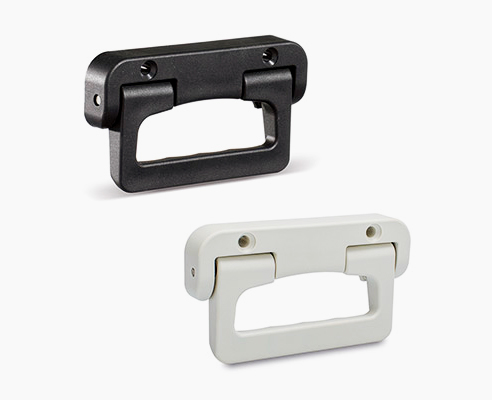 The utmost easy cleaning and corrosion resistance.
CLEAN line: white colour with dirt-proof surfaces.
Elesa+Ganter CLEAN line consists of a selection of components in RAL 9002 white colour with compact shapes and metal inserts in stainless steel to make cleaning operations easier. These are the main features of the Elesa+Ganter Clean line, designed for applications on equipment and machinery for the medical and hospital sectors.
The white colour is particularly suitable in medical environments, as it allows the prompt identification of any dust or dirt traces. From a psychological point of view, it gives the operators and patients a sense of sterility and maximum cleanliness. The lack of cavities prevents the deposit of dirt, dust and machining residues ensuring high cleaning standards. Stainless steel inserts allow these components to be subjected to frequent wash-downs whilst guaranteeing their quality and performance and avoiding any metal contamination.