Operating Elements Sydney from D&D Barry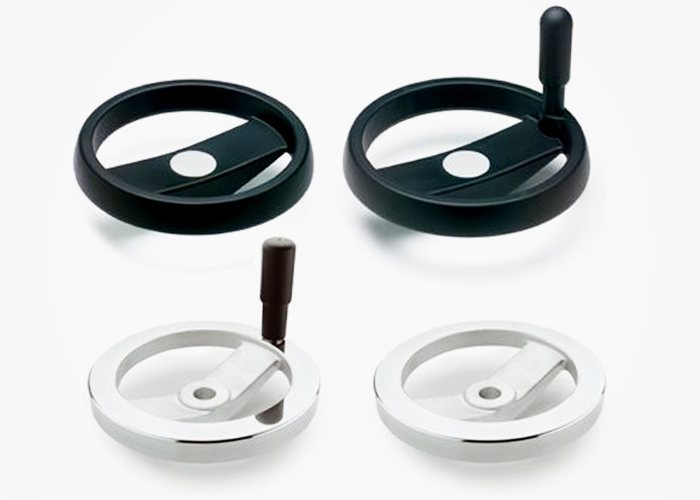 Sydney specifiers need look no further than D&D Barry for the supply of operating elements required for machinery, tools, and equipment. Their large range of handwheels is sourced from Elesa+Ganter, a globally recognised expert in the mechanical industry, leading the design and manufacture of operating elements the likes of steering handwheels and crank handles.
D&D Barry's wide selection of handwheels is supplied with or without revolving or retractable handles. The choice of design and materials includes:
Technopolymer Handwheels
Aluminium Handwheels
Steel Handwheels
Stainless Steel Handwheels
Bakelite Handwheels
Spoked Handwheels
Solid Handwheels
Pressed Steel Handwheels
Safety Handwheels
Two-arm/Four-arm Handwheels
The D&D Barry's crank handle range available includes:
Technopolymer Crank Handle
Aluminium Crank Handle
Steel Crank Handle
Stainless Steel Crank Handle
Handwheels are supplied with fixed, revolving, folding, and safety grip; crank handles with folding grip, zinc die cast, and tri-ball handle with a fixed handle. For more information, visit www.ddbarry.com.au today.