Fix N Finish coating package by Dulux AcraTex and CSR Hebel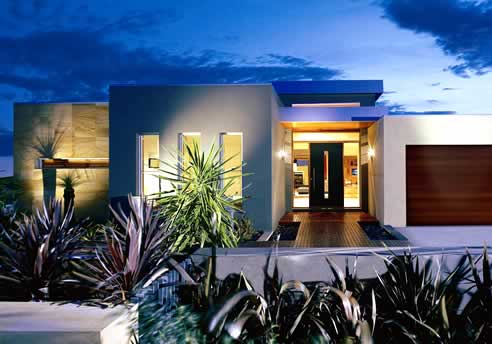 Following a call from the industry, a unique partnership between Dulux Acratex and CSR Hebel has developed a truly differentiated 'walling and finishing' textured coatings system. It is a simple Fix N Finish single contract process, incorporating CSR Hebel Power Panel coated with two coats of Dulux AcraTex Power System which is one hundred per cent acrylic textured coatings finish that delivers long-lasting performance.
Paul Augello, AcraTex Business Specifications Manager, said the Dulux AcraTex/CSR Hebel PowerWall and Finishing system delivered significant benefits to the industry through an accredited contractor program responsible for the supply and installation of Hebel Power Panel and the application of Dulux Acratex textured coatings and as a result Australian specifiers were getting on board.
"Dulux AcraTex has developed a revolutionary new textured coatings system called PowerBase and PowerFinish which is a full acrylic system applied in two coats. An additional protective elastomeric topcoat is recommended in coastal areas. This high performance textured coatings system saves valuable application time while delivering a flexible, weather-tight finish with crack-bridging ability."
Unlike conventional cement render and paints systems which are brittle and shrink and crack, the Dulux AcraTex/CSR Hebel walling system eliminates the risk of cracking and shrinking and offers a better longer-term life cycle performance compared to a cement render & paints system.
While saving money, the system also meets current thermal ratings, provides insulation with high acoustic values and provides an attractive contemporary finish with a wide Dulux colour choice.
The industry-first Fix N Finish walling and finishing system delivers specifiers and end-users with an extensive range of benefits for residential developments as well as specialist projects such as affordable housing, retirement living, aged-care and nursing homes and multi unit townhouse developments.