Clear Floor Finish for Interiors from Dulux ArcaTex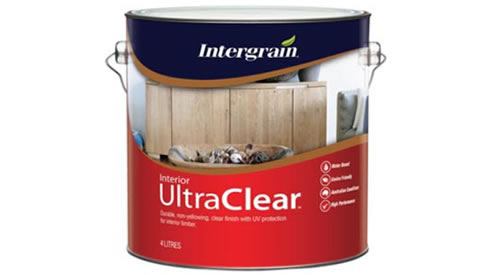 INTERGRAIN UltraFloor UltraClear is a commercial strength, clear and water based polyurethane timber floor finish.
The non-yellowing formula has low odour and achieves an R12 slip resistant rating for stairs and ramps. It also complies with Green Building Council Requirements (<90g/L VOC's).
Benefits
Commercial strength, providing extra tough timber finish
Fast drying
Low odour
Suitable for green star projects
Heat resistance up to 70C
Excellent abrasion resistance
Ideal for use on timber floors, stairs, ramps (with UltraGrip), parquetry and cork.
Available in 10L, 4L and 1L in either gloss or satin finish.